Organize content better with THEMIS IA
Elevate your information architecture and publishing experience.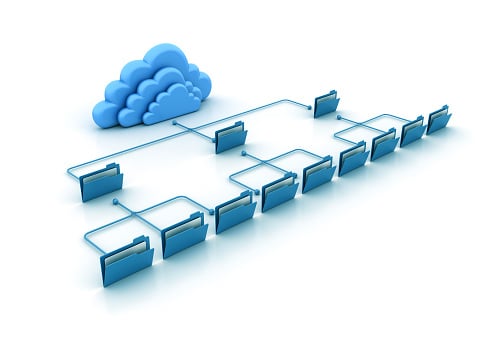 Your solution to stress-free information architecture development
Many organizations today live with information architecture chaos – unable to dedicate months of time, energy and resources towards the necessary improvements.
THEMIS IA can help – fast.
With the ability to easily and efficiently update and maintain your information architecture - THEMIS IA is a perfect solution for a centralized IA that manages the structure and experience of your SharePoint Online.
THEMIS IA will help you to design, build and publish the building blocks required for SharePoint Online, all in one central location. Our code-free information architecture solution streamlines your information architecture development process - reducing your deployment time by 50% or more. We do this by automating the complex and time-intensive task of building and maintaining a robust information architecture.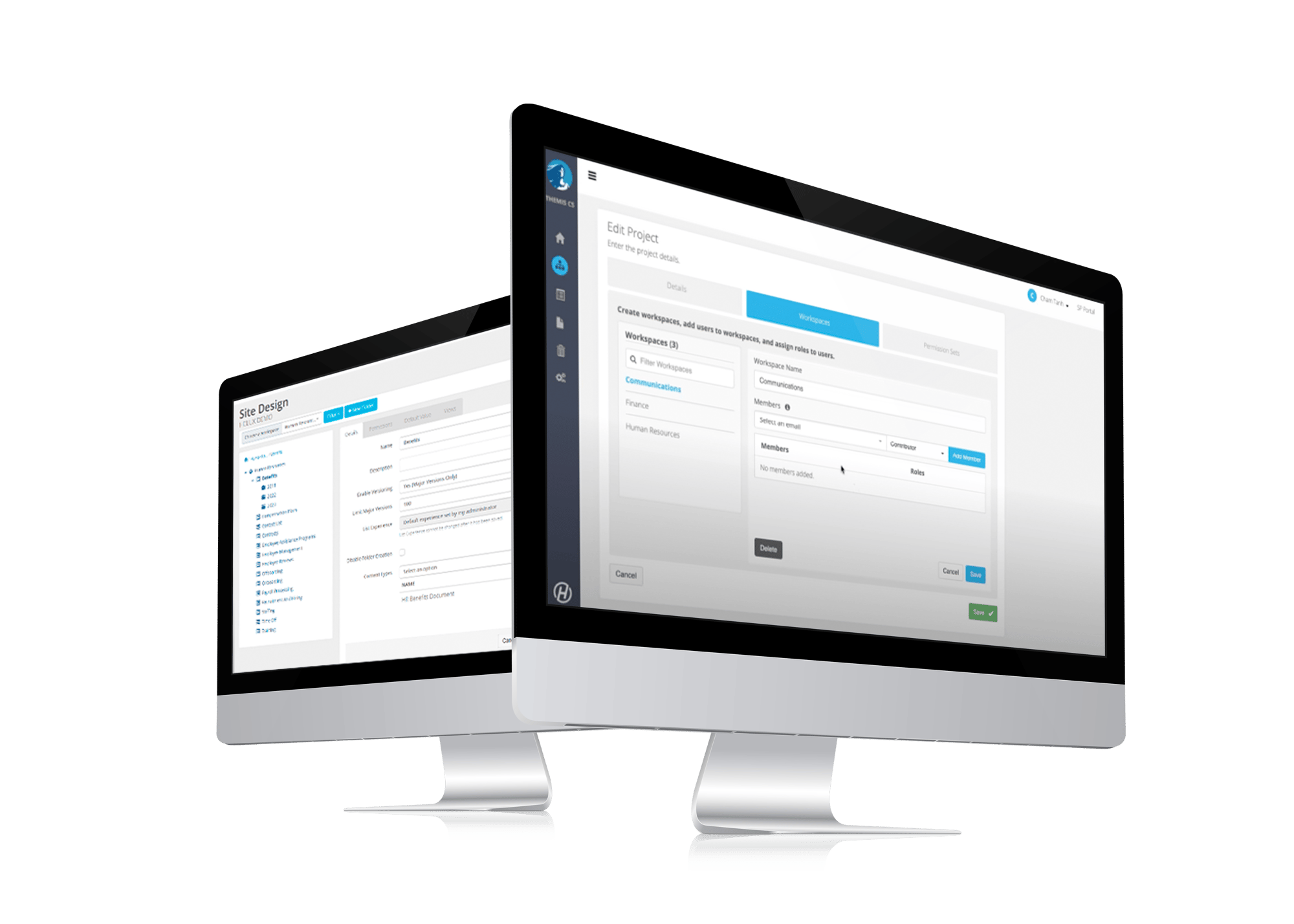 Driving the adoption of a new content platform has its challenges, but a strong information architecture can make all the difference. Our THEMIS IA tool and information architecture development process ensures that you have a solid foundation in place.
We help your employees find the content they need, while enabling sustainable content lifecycle management. Our step-by-step workflow makes it easy to collaborate with your team during the building, testing and deployment of the new information architecture.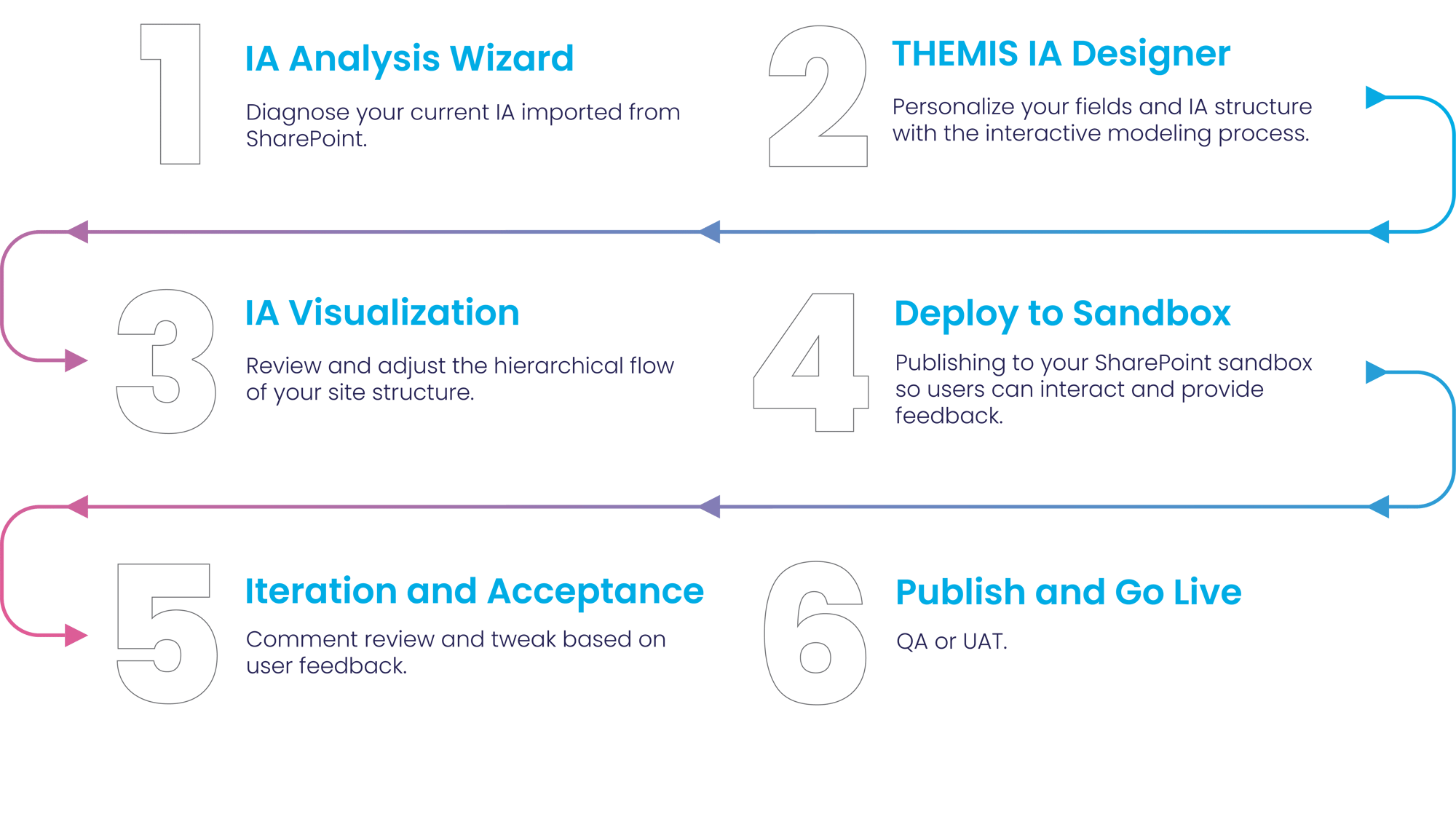 A better Information Architecture development process with THEMIS IA
Strong information architecture is critical to the success of your content modernization efforts and subsequent SharePoint Online adoption.
THEMIS IA supports the success of your project through:
01

Central location for site creation and maintenance
Our single-interface solution makes it easy to create and maintain your information architecture all in one place. Central reporting and activity logs allows for team collaboration.
02
Consistency of design across your entire SharePoint Online
Reusable components and the ability to create temporary sites from a single design ensures consistency of design across your SharePoint online. Themis IA is easily adaptable to your changing business requirements.
03

Error-free deployments
Themis IA allows for iterative sandbox testing to ensure that your information architecture deployments are implemented correctly every time.
04

Code-free centralized UI-driven application
Reduce the complexity and need for specialized resources for your migration. Our code-free user-interface means that you don't need a SharePoint developer to build and maintain your information architecture.
05

Promote governance, compliance and records management with a strong IA
Our proprietary solution enables a strong foundation for findability and user adoption, while promoting good governance.
We can help!
There are two ways to incorporate THEMIS IA into your
content migration journey:
Full-service
Let us elevate your content migration journey. Our team of experts will provide comprehensive support from content discovery all the way to the implementation stages and beyond. Leverage our tested HELUX Blueprint which includes our leading intelligent content migration (THEMIS ICE) and information architecture (THEMIS IA) solutions.
Self-service
Looking for a solution to develop a robust information architecture for your content migration project? Our THEMIS IA tool is available for purchase and download from the Microsoft App Store. Our user-friendly and code-free tool is easy to integrate into your existing content management strategy.


Contact us to learn more about THEMIS IA and other products and services.